Wow, hard to believe it's been 3 weeks since I've posted here. Sorry 'bout that. I have lots of pictures to show you.

On May 12 was Austin's 9th birthday. Here he is just before blowing out the candles.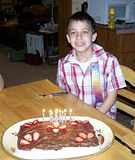 This past weekend we went to Tyler State park. It was so much fun!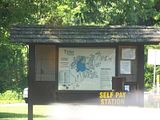 Here are Samantha and Austin having watery fun!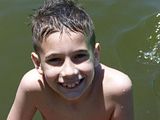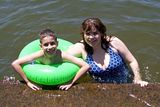 Sam, with the lake in the background, and Austin looking cute!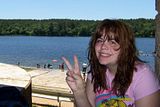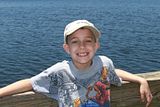 You know it was a good day when...........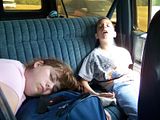 And some bird pics.......
Inca Doves doing, I don't know what and a Scissor Tailed Flycatcher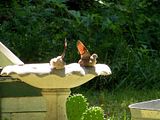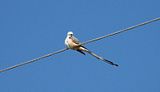 I'm fascinated by this beautiful bird. It's a Painted Bunting. So pretty!!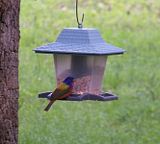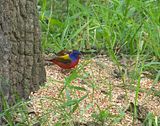 I promise I won't wait to make my next post. With Samantha's graduation next weekend it will have a lot more pictures, I'm sure.