As odd as it sounds, I just realized I don't have any real pics of my kids on here. Yes, I'm ashamed.......
So here are 2 of my 'little ones'. Austin and Samantha were outside the other day 'mom take our picture' so I did and of course, Austin has to be a little ham and always put on a pose. You gotta love him.....He just turned 7.
Then there is my 'princess', Samantha. She'll be turning sweet 16 this summer and trust me, not a day goes by that she lets me forget it! In the pics with Austin she's just 'bummin' around the house and the other one is of her when we were playing with some shots the other night. (Did I mention I'm a photo junkie??) The pictures turned out gorgeous....just as gorgeous as she truly is.
I have another son who turns 15 in June but he didn't want me to take his picture because he didn't have his hair cut yet. He has since then so I'll have to corner him this weekend and update this post with his pic.
They are truly great kids. I love them to pieces!!



Samantha................Matthew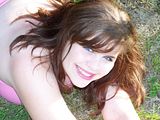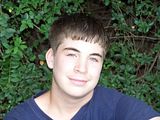 Austin & Matt...............Samantha & Austin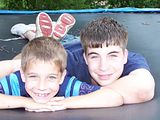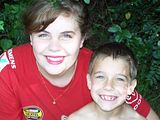 Austin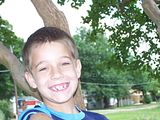 Edited: I switched some pics around. Now you can see a 'solo shot' of each one of my handsome boys as well as a better one of Austin with Sammy. If you notice, Austin is every where. It's hard to keep him away from the camera....funny little fella!!