Go Mavs Go!! Had a great time last night at the Dallas Mavericks game. They won, of course and it was so cool to finally get to go see them. And of course, they won!!!

We had really awful seats though and were only 4 rows from the very top...not good. Luckily my camera has a decent zoom on it and I could get a few pretty good pics.

#41, Dirk Nowitzki, team captain and center, is my favorite player. #34, Devon Harris is my second favorite. And they both played a great game last night!!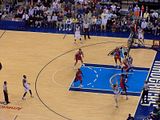 Dirk scoring a 3 pointer!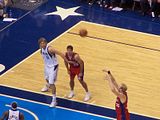 Dirk again, guarding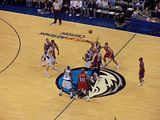 Opening faceoff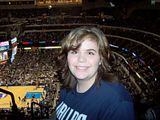 Samantha, being camera shy...lol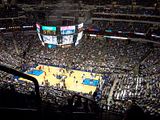 Yes, we were farrrrrrrr away!!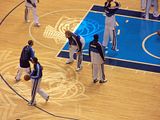 Dirk (center) and Devon Harris (facing Dirk) during warmup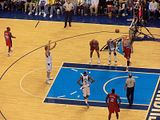 Dirk, scoring on a free throw
And some shots outside the American Airlines Center in Dallas, after the game....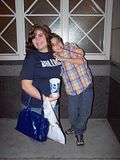 Samantha and Austin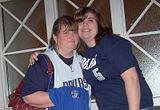 Me and Samantha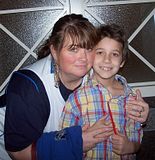 Me and Austin...I really like this picture!
*******************************************
In other news, I can't believe it's only a few days until Christmas. I guess I'm just not excited about it this year because my mom and dad won't be here....just won't be the same. Oh well, I'll make the most of it.......I guess.
I hope everyone is healthy and has a wonderful Christmas!!!