I'm so thrilled. I am going to have 2 of my patterns published in a book. My 2 Tea Cozy patterns (along with matching coasters) are going to be in a book called 1, 2, 3 Skeins to Crochet by Needleworks. I'm not sure when it is coming out as it is still in the stage of verifying patterns, but you can be sure I will let you know.
Here they are.....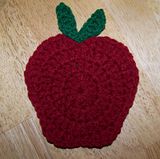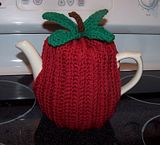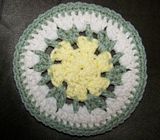 And to think. This whole design thing started because I couldn't find an apple tea cozy anywhere. Well, cheers to my son for saying 'mom, just make one.' Easy as that, huh?
I am just so excited!