What a time we had when mom was here. She got in on her birthday 2-26-08 and stayed for a week.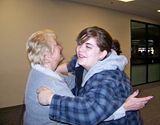 Of course Sam was the first one to get to her with a big hug!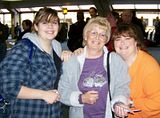 Here we are waiting for her bag. This was her very first flight and, can you believe it, her luggage was lost. However, they did deliver it to her the very next morning, so that was good.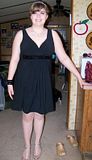 We went shopping and my mom bought Sam her prom dress. Keep in mind this is not as good as it looks, or as good as it's going to look. Would you believe that THE dress was actually the cheapest and she can also wear this for graduation, so two birds with one stone. How often does that happen?? It looks great on her though.
I have more pics of her stay but Photobucket it co-operating right now!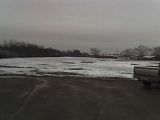 We got some snow here this morning too. A lot of the Dallas area got a bunch yesterday but we got ours this morning. It's still cold and icy but it's going away.
Here's another pic. Now, if I remember correctly, this is why I DON'T live in Canada anymore. Don't like the snow. Oh well, I'm sure it will be more Texas like on the weekend....let's hope.