OH. MY. GOSH! I could barely believe my own reaction this afternoon when, in overtime, Daniel Alfredson, captain of the Ottawa Senators, scored the series winning goal against...oh what does it matter who they were playing against? THEY WON!! I yelled! I jumped up and down! Hugged my daughter so hard!! This is the first time EVER Ottawa will be in the Stanley Cup finals. How awesome!!! You can click on the picture on the right to go to the Sens site if you want.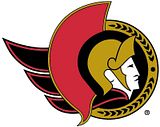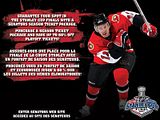 I've also officially started to earn some money by doing what I love most...crocheting. I've opened an Etsy store and have listed my very first item tonight. It's only a pair of baby booties and while it's a very small start, it's still a start. Hmm, just thought, baby booties could have been a metaphor for me huh.....baby booties = baby steps.
Here is the link for my Etsy store if you want to take a look. I don't have a banner yet but am hoping to soon.
We also went out to a lot of yard sales today an bought my son a computer for $5. Yes, it works, believe it or not. I'm amazed.
Oh yeah, I'm also going to start selling some stuff on eBay this weekend so if you feel like looking up some of the stuff on there. I don't have anything listed yet but will by the end of the weekend.
What a great day this was!!!
GO! SENS! GO!.....GO! SENS! GO!....GO! SENS! GO!!!!!!!!!!!!!