Well, I think of something every day that I should be posting on my blog.until...I sit here in front of the computer then I seem to draw a blank.....typical.
So, I thought I'd post a few pics of my kids because it's been a while.
Austin isn't much of a ham, is he????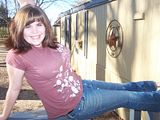 Just like Samantha isn't a ham.......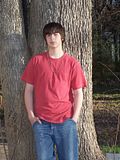 Matt poses begrudgingly....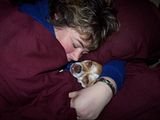 DH captured me at my best during my Sunday morning sleep-in. He thought it was cute how me and Chico were cuddling. When he stood at the bed is when Chico woke up, he was sleeping. Believe it or not we slept snuggled like this for over 2 hours....yes, it's pitiful...I know!!