Yeah, we all know it. Things look prettier in the spring when they start turning green and lustrous but .......geesh........such a difference!!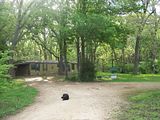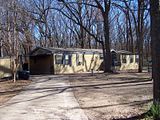 We are almost canopied by the trees so hopefully that will save on the a/c bill in the summer. Hopefully it won't be a horribly hot summer like last year.
And, you just know I had to post today's newest flower. Here is it, the single, solitary Iris, even though there must be at least 100 plants on the property. Can't wait until more bloom!