In celebration of the upcoming launch of her new podcast, CRL: with Vickie Howell, she is having a goodie giveaway! Everyone who posts the CRL banner on their blog or website will get a free ball of yarn.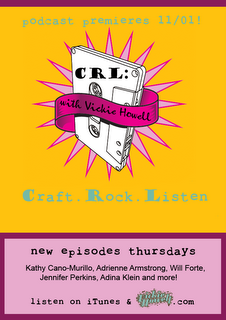 I think that's 2 good reasons to post this here. #1. helping a fellow yarnie (even if she is a 'biggie' and I'm not even a 'smallie'...lol) and #2, free yarn.
Congratulations Vicki an good luck!!