What a great day we had at the State Park (Tawakoni State Park) . DH thought it would be fun to go the lake for a 'cookout' and we all thought it was a great idea. There had been news stories lately too of a
giant spiderweb
along the nature trail out there so I wanted to go check it out.

Of course, I had to take a lot of pictures...what else is new??
Here is DH and DD striking a pose. And the 'little fella' who can't wait for the food to be cooked!
Don't know why but I just love this pic of Austin. And had to fit Matt in too.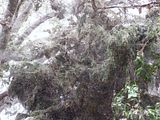 And we left, literally, just in time. We rounded the corner, leaving the park and it started to rain. When we got home, and inside, it started to pour. Phew.......just in time!!
Hope everyone else had as great a Labor Day as we did.